Before And After Patient Photos
Routine Cleanings & Preventive Care
Individual Consultations & Dental Exams
Dental Cleanings
Digital X-rays
Sealants & Fluoride Treatments
Custom Athletic Mouthguards & Nightguards
Benefits of Preventive Dentistry
While we are interested in the beauty of your smile, we are also concerned with the overall health of your mouth. Regular dental checkups not only keep your teeth and gums looking good, feeling great, and functioning well, but can also significantly reduce the amount of money you'll need to spend on dental treatment later in life.
Restorative Dentistry
Tooth-Colored Dental Fillings
Porcelain Crowns & Fixed Tooth Bridges
Endodontics (Root Canal Therapy)
Dental Implants
Dentures & Removable Partial Dentures
Cosmetic Dentistry
Tooth-Colored Fillings
Porcelain Crowns & Fixed Bridges
Porcelain Veneers
Professional Teeth Whitening
Periodontal Health (Gum Health)
Diagnosis of Gum Disease
Treatment of Gum Disease
Appropriate Oral Health Maintenance
A healthy body needs a healthy mouth! That's why we screen for early detection of oral cancer. Digital x-rays help us to see possible tumors and other problems associated with your jaw.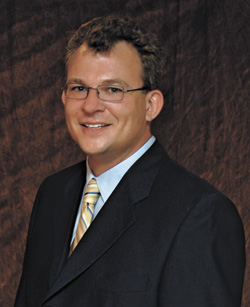 Dr. Wolfgang Schaller was born in Germany, but he moved to Kansas City, Missouri in 1975 and has been here ever since. He loves this area! After graduating from Rockhurst High School, he went on to pursue extensive higher education. Dr. Schaller really values continuing education and training because that's how he is able to be the most qualified that he can to care for you and your family's dental needs!
Dr. Schaller completed his undergraduate studies at Kansas State University. He then obtained both an MS degree in biochemistry and his DDS degree at the University of Iowa. Dr. Schaller has worked as a DDS in a group office in Kansas and a solo practitioner in Independence for almost 10 years.
Studying at the University of Iowa was a great experience not only for education, but that's also where Dr. Schaller met his wonderful wife, Monika. They moved to theNorthland area of Kansas City after graduation, where they now live with their two beautiful daughters, Natalie and Gabrielle. Monika Schaller works at North Kansas City Hospital as an oncology pharmacist.
In addition to dentistry and spending time with his family, Dr. Schaller's other interests include gardening and photography. He looks forward to getting to know you and your family, too!
Schedule a Consultation Now!
• Dental Implant Restoration
• Teeth Whitening
• Porcelain Veneers
• Partial & Full Dentures
• Gum Treatment
• Natural, White-Colored Fillings
• Tooth Bonding
• Crowns & Bridges
• Painless Dentistry