"*" indicates required fields
Flintlock Dental
1512 NE 96th St, Suite D
Liberty, MO 64068
Monday: 8am–5pm
Tuesday: 8am–5pm
Wednesday: 8am–5pm
Thursday: 8am–5pm
Friday: Closed
Emergencies Seen Promptly
(816) 781-4600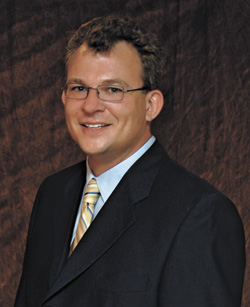 Dr. Wolfgang Schaller was born in Germany, but he moved to Kansas City, Missouri in 1975 and has been here ever since. He loves this area! After graduating from Rockhurst High School, he went on to pursue extensive higher education. Dr. Schaller really values continuing education and training because that's how he is able to be the most qualified that he can to care for you and your family's dental needs!
Dr. Schaller completed his undergraduate studies at Kansas State University. He then obtained both an MS degree in biochemistry and his DDS degree at the University of Iowa. Dr. Schaller has worked as a DDS in a group office in Kansas and a solo practitioner in Independence for almost 10 years.
Studying at the University of Iowa was a great experience not only for education, but that's also where Dr. Schaller met his wonderful wife, Monika. They moved to theNorthland area of Kansas City after graduation, where they now live with their two beautiful daughters, Natalie and Gabrielle. Monika Schaller works at North Kansas City Hospital as an oncology pharmacist.
In addition to dentistry and spending time with his family, Dr. Schaller's other interests include gardening and photography. He looks forward to getting to know you and your family, too!
• Dental Implant Restoration
• Teeth Whitening
• Porcelain Veneers
• Partial & Full Dentures
• Gum Treatment
• Natural, White-Colored Fillings
• Tooth Bonding
• Crowns & Bridges
• Painless Dentistry