Helping Kansas City smile for more than 20 years.™
INSURANCE PROVIDERS ACCEPTED
LIBERTY DENTIST DR. WOLFGANG SCHALLER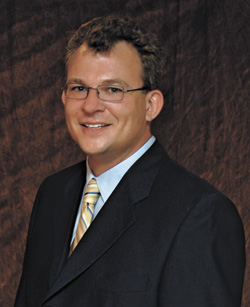 Dr. Wolfgang Schaller was born in Germany, but has called Kansas City, Missouri home since 1975. He loves this area! After graduating from Rockhurst High School, Dr. Schaller went on to pursue extensive higher education and continues to value and pursue continuing education today.
Dr. Schaller completed his undergraduate studies at Kansas State University and then went on to obtained both an MS degree in biochemistry and a DDS degree at the University of Iowa. Dr. Schaller has worked as a DDS in a group office in Kansas and a solo practitioner the Greater Kansas City area for over 20 years.
Dr. Schaller and his wife Monika live in the Northland area of Kansas City with their two daughters, Natalie and Gabrielle. Monika Schaller works at North Kansas City Hospital as an oncology pharmacist. In addition to dentistry and spending time with his family, Dr. Schaller's other interests include gardening and photography.
Your healthy & attractive smile is our passion and your individual satisfaction is our goal. If you're looking for a local KC Dentist, look no further than Flintlock Dental. Our dental office serves patients from Liberty, North Kansas City,  Kearney & Pleasant Valley.
We offer a variety of dental services for individuals or family dentistry, so if you need a routine dental check up or are looking for a specific dental procedure, we encourage you to make an appointment or learn more about our services.
With over 20 years as a practicing dentist, Dr. Schaller, and his professional, friendly, and competent team are ready to make you feel at ease and confident in their care. Click on the button below to learn more about Dr. Wolfgang Schaller.
Testimonials
First time I have felt comfortable at a dentist in years. Dr. Schaller, Kate, Beth, and the rest of the staff are very friendly and compassionate. Easy scheduling, no waiting, and procedure and cleanings have been pleasant with decreased anxiety. Overall a good experience.
Christie Lowe
Great experience at Flintlock Dental! The Staff is friendly and professional! I was extremely happy with my results and it was painless and affordable as well. I Highly recommended this practice.
Jackie Nichols
Dr. Schaller and his staff are professional, knowledgeable, and trustworthy. I like to get some education whenever I see my healthcare professionals, and the folks at Flintlock always take the time to share their knowledge. I consistently leave feeling confident that I know what's going on and that my dental needs are receiving careful expert attention.
Phillip Hewitt
This is absolutely the best dental office I have ever been to the building is clean and the staff is just superb. A big thank you to the lady at the front desk, Beth I believe her name was. She seems like she really enjoys her job, she answered all of my questions and overall was a huge help. If anyone is looking for a dental office with excellent quality service and people then this is definitely the place for you.
Anthony Hudson
I've been going to doctor Schaller for several years, and have never had a bad experience at his office. I believe he is a very talented dentist and his staff have been nothing but courteous and helpful. Would highly recommend!
Andy Williams
Had such a great experience at Flintlock Dental; starting at the front desk! Absolutely wonderful dentist and staff. I really don't like going to the dentist and they made me feel very comfortable, which made it a very pleasant visit! I will definitely be going back which you would never catch me saying... ever!!!
Gloria Jeong
The most intelligent and caring staff I've ever experienced! I've moved around several times for jobs and this is by far the best dentist I've ever been to! Highly recommend!!
Kelly Fallon
FINANCING
Since many people don't budget for their oral health, dental costs can often be unexpected. That's why we offer financing options that fit your personal financial situation.
Family Oriented Practice (Children's Play Area)
Advanced Dental Technology (For the Advanced Care You Deserve)
Digital X-rays (Up to 90% Less Radiation)
Intraoral Camera (You See What We See)
Life Changing Smile Makeovers
Dental Implants (Replace Missing Teeth)
TVs in All Treatment Rooms
Flexible Financing Available
Liberty dental care Kansas City MO - Pediatric Dentist Liberty MO - Liberty MO Dentist - Liberty Dental Care Kansas City MO - Liberty Dentists
Schedule a Consultation Now!
• Dental Implant Restoration
• Teeth Whitening
• Porcelain Veneers
• Partial & Full Dentures
• Gum Treatment
• Natural, White-Colored Fillings
• Tooth Bonding
• Crowns & Bridges
• Painless Dentistry