Flintlock Dental - Liberty Family Dental
Schedule a Consultation Now!
1512 NE 96th St, Suite D
Liberty, MO 64068
Monday: 8am–5pm
Tuesday: 8am–7pm
Wednesday: 8am–5pm
Thursday: 8am–5pm
Friday: Closed
Every 3rd Saturday: 8am–12pm
Emergencies Seen Promptly
LIBERTY DENTIST DR. WOLFGANG SCHALLER
Because the world always looks brighter from behind a smile, your healthy and attractive smile is our passion and your individual satisfaction is our goal. If you are looking for a Liberty Dentist, you need to see Dr. Wolfgang Schaller. We are located in the Shoal Creek area and proudly serve patients in Kansas City, Liberty, Kearney, and Pleasant Valley.
Our professional, friendly, and competent team is focused on providing exceptional dentistry and helping all of our patients – young and old – feel at ease and confident in our care. Our beautiful office was designed with your comfort in mind, and we utilize advanced dental technology to help you achieve and maintain optimal oral health. To further accommodate you and your family, our fees are affordable and we offer convenient hours (including Saturdays). We want you to be able to fit the dental treatment you need into both your budget and schedule!
Liberty Dentist (816) 781-4600
A LITTLE ABOUT OUR LIBERTY DENTIST PRACTICE...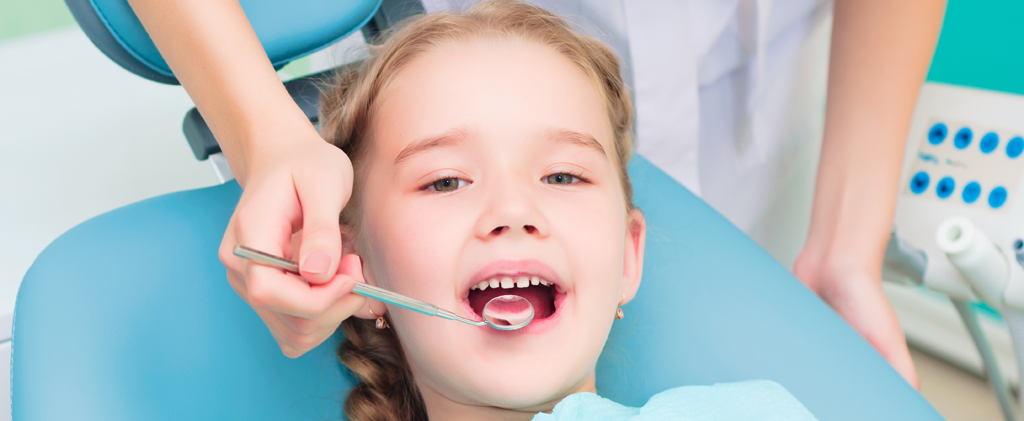 A Clean & Safe Office
Do you ever worry about cleanliness in dental offices? Flintlock Dental goes above and beyond for you, exceeding the American Dental Association (ADA) and OSHA recommended standards for a clean and safe dental practice. We have a dedicated area with state-of-the-art sterilization technology, where every instrument is wrapped, disinfected, and made ready before your visit. We also sanitize each room between patients, and we use a closed water system (rather than everyday tap water). At Flintlock Dental - we worry about the cleanliness of our office so you'll never have to!
Liberty Family Dental (816) 781-4600
Education & Credentials
Our team at Flintlock Dental is fully trained, skilled, and certified to provide you with the expertise you are looking for. We all fulfill our responsibility to continuing education by attending dental conventions, seminars, and lectures and keeping up-to-date on the latest dental technologies and treatment procedures. We are always searching for ways to better serve you and your family as patients.
Liberty Family Dental (816) 781-4600
Information & Accommodations
We empower you to make smart choices for your oral health and smile enhancements through information and thorough consultation, easy and accommodating financing, and comfortable facilities and care. We also make sure that we are fully informed about your medical history, current medications, and others factors that might affect your dental health and treatment.
Liberty Family Dental (816) 781-4600
A Kid Friendly & Kid Sensitive Office
Habits such as teeth brushing and finger sucking are of primary concern to us, because they can seriously affect children's smile development – in their teeth, gums, and even jaw growth. We understand that these habits must be treated with sensitivity and patience and that some children feel uneasy or even scared about dental visits. Our friendly and gentle manner will help your child (and you) feel at ease in our care. Call today to schedule a convenient appointment!
Liberty Family Dental (816) 781-4600
Family Oriented Practice (Children's Play Area)
Advanced Dental Technology (For the Advanced Care You Deserve)
Digital X-rays (Up to 90% Less Radiation)
Intraoral Camera (You See What We See)
Life Changing Smile Makeovers
Dental Implants (Replace Missing Teeth)
TVs in All Treatment Rooms
Flexible Financing Available
Liberty dental care Kansas City MO - Pediatric Dentist Liberty MO - Liberty MO Dentist - Liberty Dental Care Kansas City MO - Liberty Dentists
Schedule a Consultation Now!
Routine Cleanings & Preventive Care
Individual Consultations & Dental Exams
Dental Cleanings
Digital X-rays
Sealants & Fluoride Treatments
Custom Athletic Mouthguards & Nightguards
Benefits of Preventive Dentistry
In addition to being interested in the beauty of your smile, we are concerned with the health of your mouth. Regular dental checkups not only keep your teeth and gumslooking good, feeling great, and functioning well, but keeping up with your oral health can also significantly reduce the amount of money you'll need to spend on dental treatment later in life.
Liberty Family Dental (816) 781-4600
Restorative Dentistry
Tooth-Colored Dental Fillings
Porcelain Crowns & Fixed Bridges
Endodontics (Root Canal Therapy)
Dental Implants
Dentures & Removable Partial Dentures
Cosmetic Dentistry
Tooth-Colored Fillings
Porcelain Crowns & Fixed Bridges
Porcelain Veneers
Professional Teeth Whitening
Periodontal Health (Gum Health)
Diagnosis of Gum Disease
Treatment of Gum Disease
Appropriate Oral Health Maintenance
We also screen for early detection of oral cancer. Digital x-rays help with this, because they allow Dr. Schaller to see possible tumors and other problems associated with the jaws. A healthy body needs a healthy mouth!
ADVANCED TECHNOLOGIES & SYSTEMS
Digital Technology
Digital x-rays are a fast and comfortable way for us to accurately diagnose your oral health needs. They emit up to 90% less radiation than traditional x-rays and require no chemical processing, so they're easy on you and on the environment.
Intraoral Camera
Using this camera, we can give you a "tour" of your mouth, live on a TV screen. We also use the intraoral camera to guide you through your diagnosis and treatment options, keeping you informed every step of the way. We want you to be able to make smart choices for your oral health and smile.
Tooth-Colored Dental Fillings
Composite dental fillings can be adhesively held in place or "bonded." Because they can be bonded to teeth, composite fillings allow for more conservative preparations where less healthy tooth structure is removed. This often results in smaller fillings than that of amalgam (silver fillings), and they are more natural looking. The tooth-colored material is cured with a special light and the surface is shaped and polished to match the tooth, rendering the final restoration virtually undetectable to the eye and very natural feeling in the mouth.
Dental Implants
Many of the millions of people who are missing teeth struggle with ill-fitting, uncomfortable dentures or retainers with false teeth. If you know what this feels like and are ready for a permanent solution, we have one for you! Dr. Schaller utilizes a team of local specialists to give your smile a second chance through dental implants. Implants can help solve social problems associated with missing teeth or dentures. They are effective in stabilizing dentures to fit better, feel better, look better, and chew better. Healthy dental implants can even prevent the bone loss that commonly occurs after tooth loss.
In addition to stabilizing dentures, dental implants can be used in some crown and bridge applications, as well as single-tooth replacements. To learn more, visit our Dental Implants page.
Liberty Family Dental (816) 781-4600
Porcelain Veneers
If chipped, discolored, or misshapen teeth make you self-conscious about your smile, porcelain veneers are small inventions that make a BIG difference in your life. They are sculpted by hand and adhesively held, or bonded, to the front side of your teeth to revive your smile. Veneers look and feel like natural, beautiful teeth, and they are an excellent cosmetic solution for teeth that are too discolored for traditional whitening methods. Call today to schedule your FREE cosmetic consultation!
Professional Teeth Whitening
In addition to giving you the benefit of a cleaner looking and more attractive smile, whiter teeth can also enhance your confidence and self-esteem. A brighter smilecan even lead to healthier teeth because when your teeth look better, you tend to take better care of them to keep them looking fabulous. Ask us about our custom take home bleaching kits at your next visit, and experience professional-strength whitening in the comfort and convenience of your own home. We also offer advanced in-office teeth whitening.
Liberty Family Dental (816) 781-4600
Modern Dental Comforts & Conveniences to Keep Your Smile Healthy!
Dental anxieties are not unusual, and people of any age can experience such feelings. We will adjust our care to meet your needs, so you can receive the treatment you desire at a pace that feels comfortable to you. For your added comfort, we have TVs in every treatment room. We also offer nitrous oxide (laughing gas) to help you relax.
If you've avoided seeing a dentist for a long time because of dental anxieties, please call us today. More and more life-threatening illnesses are being linked to the presence of dental diseases. You'll be glad you called, and we'll be glad to take care of you.
* Cosmetic dentistry, teeth whitening, and implant dentistry are non-specialty interest areas that require no specific educational training to advertise these services. This provider is not a specialist in orthodontics.
Schedule a Consultation Now!
Monday: 8-5
Tuesday: 8–5
Wednesday: 8–7
Thursday: 8–5
Friday: Closed
Every 3rd Saturday: 8–12
• Dental Implant Restoration
• Teeth Whitening
• Porcelain Veneers
• Partial & Full Dentures
• Gum Treatment
• Natural, White-Colored Fillings
• Tooth Bonding
• Crowns & Bridges
• Painless Dentistry